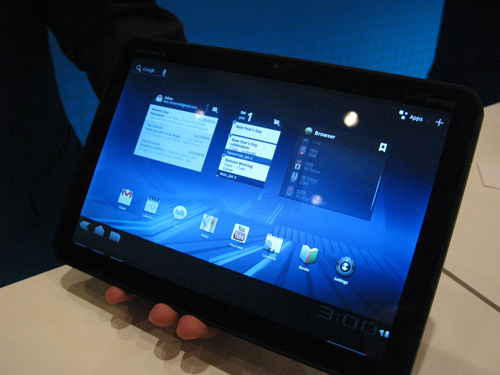 Ever since Motorola announced Xoom in CES 2011, there has been a lot of speculations about the price. The price was rumored to be $800, until the Best Buy website put it at $1200.
Today, Motorola's CEO Sanjay Jha has put to rest all speculations by announcing that the tablet will be available unsubsidized at Verizon for $799 and the Wi-Fi version will cost $200 less at $600. This price puts the Xoom at somewhat the same price level as the iPad. Although the 3G version is a little costlier than the equivalent iPad model, Motorola promises that users will be able to upgrade it to 4G later. There is still no indication of the release date though.
What do you think about the price? Do you think it is enough to compete with the iPad?
[via Engadget]