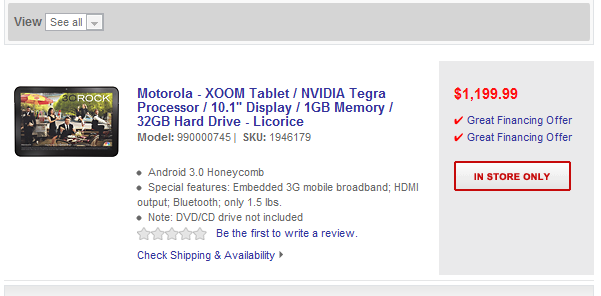 If you thought $800 for Motorola's Honeycomb tablet – Xoom – was too expensive, you are in for a shock. Today, Best Buy has put up the Xoom for pre-order on its website – for a price of $1,199!  That is a whole $400 above the rumored Verizon price of $800.
No doubt the Motorola Xoom looks like an amazing device. But even at $800 people were writing it off as being too expensive to compete with the other tablets and we agreed. But this price of $1,199 is simply ridiculous. At that price you can buy a good laptop and the iPad.
Sorry Moto, if you sell your device at twice the price of the product you are trying to compete with, people will not bother with your product – however good it may be.
[source: Best Buy; via: Engadget]