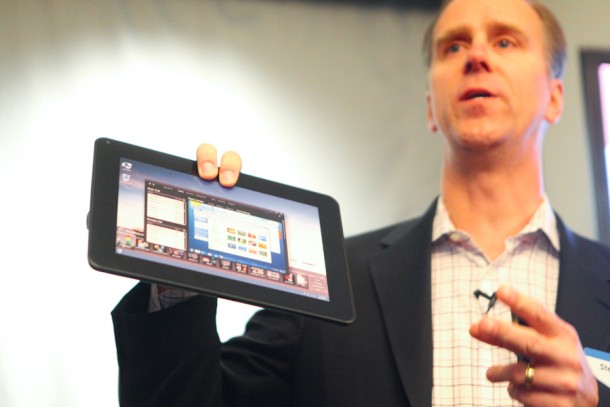 Wow! Dell seems too promising in 2011. At a launch event on 9 Feb Dell introduced 24 new computers – the biggest in the company's 27 year history! But, the chief announcement which flew a large crowd was the plan to release an Android Windows 7 tablet with a 10-inch screen. This will go down sometime later this year.

And, don't you dare to feel déjà vu!! This tablet isn't all the same- Dell came up saying that this upcoming tablet is designed for end-users who need great mobility, as well as IT organizations that demand control, security, manageability and integration with existing infrastructure investments.
And, this will also meet all other IT requirements, regulatory obligations and would empower a more mobile workforce. So, Slate you are gonna face a stiff competition from this Windows 7 Business tablet. No official word on pricing and date has been issued by the company as yet. But, guess what guys? This Dell tablet will be facing stiff competition from 83 other tablets including those from Apple, Moto and Samsung!
With inputs from: Crunchgear