With Android 3.0 Honeycomb tablets and the iPad 2 launch just over, HP announced the launch of it's much awaited TouchPad. One thing great about HP (which atleast I have liked the most) is that they have revealed quite a vital specifications of the device (like RAM, Processor etc.) unlike Apple which prefers not to disclose any specs of the iPad.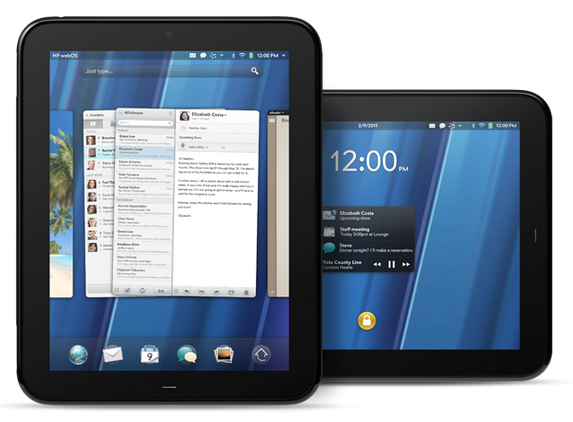 We have already told you about the specs and features of the TouchPad which is powered by webOS 3.0, a 1.2 GHz dual-core Snapdragon Processor, 9.7-inch display, front-facing 1.3-megapixel and 1 GB RAM.
The HP TouchPad will be available for sale from July 1, 2011. The pricing of the tablets have been kept very competitive by HP, not like Motorola which priced their Android Honeycomb powered
Xoom tablet at $800 onwards
. So, here's the HP TouchPad pricing:
$500 for 16GB HP TouchPad Wi-Fi version only which works out to roughly Rs. 23,000
$600 for 32GB HP TouchPad Wi-Fi version only (Rs. 27,000 Approx).
The TouchPadwill be available initially on July 1 in USA and will be available few days later in the UK, Ireland, France and Germany. Asian markets will get the tablet later this year. You can find more information about the TouchPad on this website.