Presenting another smart gadget that de-clutters your workspace by reducing the need for one more cable. AirTame is a cool dongle that connects to the HDMI port of your TV and thus helping you to stream content from your laptop onto the TV. In simple terms,it is your regular HDMI connector, but without any wire clutter.
If you might remember, Google has launched a similar gadget called the Chromecast that lets you take your content to your TV.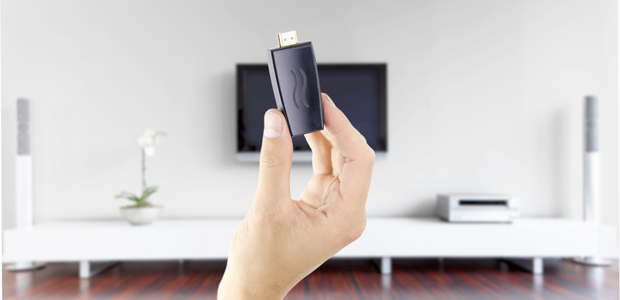 It draws power from the USB port on your TV, yes you gotta connect the dongle to the HDMI port and the other part of it to the USB Port.
The best part about this arrangement is that you can connect multiple Airtames to more than one TV and stream content from one Laptop to all these TVs.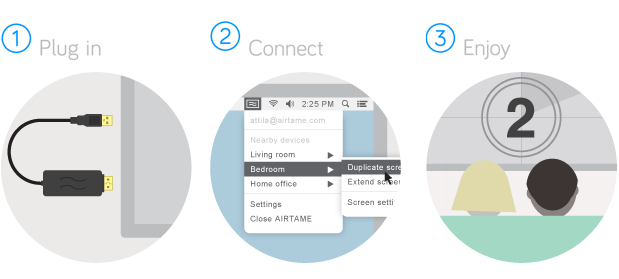 After you connect the AirTame to your TV, your Laptop can then send content to it via your home's Wi-Fi network. All you need to do is install the AirTame helper tool on your Laptop and then you can choose which AirTame you want to connect to. And the best part is Airtame is compatible with Mac OS, Linux and Windows so you need not worry as to what kind of laptop do you own.
Currently Airtame is under production and has had a successful fundraising campaign on Indiegogo. It has currently been priced at US $69 (pre-order special price) and will retail for US $89 after the launch.
UPDATE – We recently happened to visit the website of Airtame, and noticed that the prices have been bumped up to US $149 a piece however, there is a great deal that would let you save your US $60 when you buy two Airtame dongles at once.
Some of our readers have inquired about Airtame price in India, which although turns out to Rs. 9000 in Indian currency, but the company currently does not ship to India. The only regions where the Airtame is being currently shipped are – North America, European Union and the European Economic Area.
Looking for some more Wireless productivity tools? Check out ThingCharger – your True wireless charger.