Having a Case for your expensive mobile Phone is really a good thing to do. However, given the plethora of choices available to the users in the market for cases, they generally get confused and end up buying a case which does not really good look on their phones.
With Google Nexus 5 being one of the hottest smartphones around the block, we thought we will run down some of the best options available around the corner.
We have already told you about 5 Cool & Beautiful Google Nexus 5 Cases that you can take a look at. Let us now take a look at the some more – 2 Sturdy & Great Looking Google Nexus 5 Cases with 5 Colour Options in all.
Spigen Neo Hybrid Case for Nexus 5 (Black & White colour options)
Price: US $19.99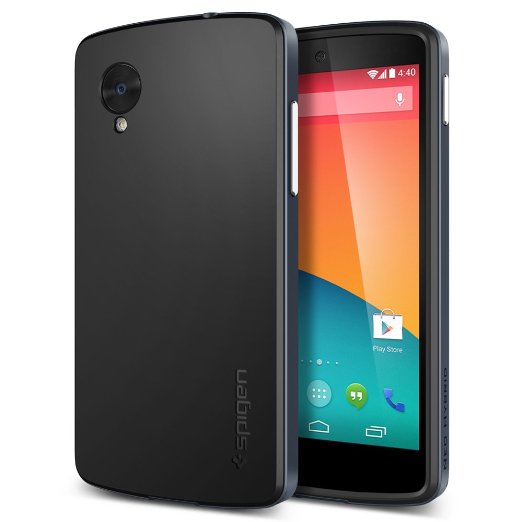 Find out more details and Buy Now (Black Colour)
Spigen Google Nexus 5 Slim Air Cushioned Protective Case with Dual Layer
Price: US $15.59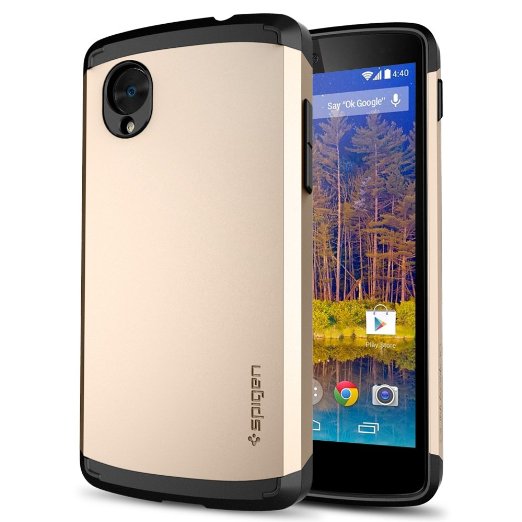 Find out more details and Buy Now (Black Colour)