Here is one audio product from Microsoft that is definitely going to put a smile on your face. Along with the launch-of the low cost Lumia 530, Microsoft has launched really beautiful and great mini speakers – The Bang by Coloud. These speakers bear a price tag of just US $25.59 (Approx. Rs. 1500 in Indian Currency).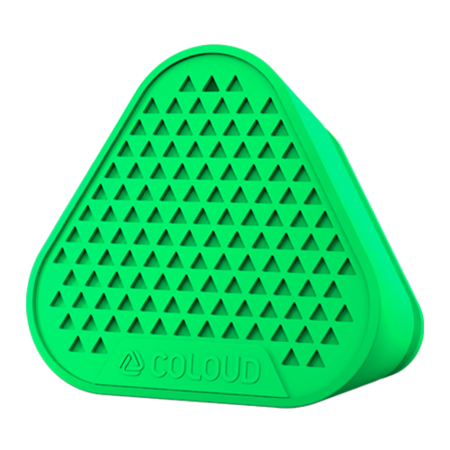 As you can see in the pictures its clearly the value of the product that Microsoft is offering here – good design, great looks, stellar performance at a low cost. And why should it not. Owing to the company's latest restructuring efforts, Microsoft is expected to launch many more such great products in the coming days. After all the world has seen how succesful Beats Audio has been with its aesthetically designed headphones and finally getting acquired by Apple for a sum that is north of 3 Billion US Dollars!
Bang by Coloud Mini speakers specs
 Audio Frequency response in the range of 200 – 15000 Hz and the rated maximum output of 94 dB at 0.5 m.
It has 40 mm high performance speaker drivers
Connectivity options include the regular 3.5 mm stereo headphone jack and a Micro-USB connector for charging.
Runs on a Li-Ion 680 mAh battery that goes upto 8 hours on continuous usage.
Has power on/off key, battery level indicator and power on indicator on the body
Width – 7.5 cm, Height – 5.1 cm