Well this is dangerous. We have come across a Credit Card Swipe POS Machine which is actually a Card data skimmer fits atop and looks like any ordinary Credit Card POS machine. The moment you swipe your Credit Card or Debit Card on it, all your card data is stolen. The device also reads and stores your key-presses like Debit card PINs.
Here is how it looks when it is separated from the POS Swipe Machine: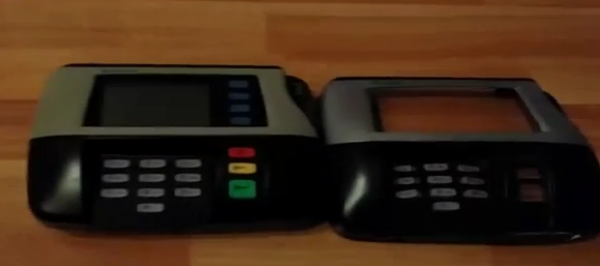 And, here is how it looks when it is fixed on the top of a Credit Card POS swipe Machine: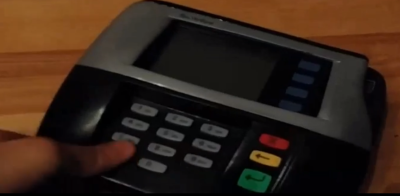 As a matter of caution, you should always beware and take care before you swipe your Credit Card at a store. Make sure the store is not very small and does not look shady. Prefer paying by Cash at locations where you are not sure if you should use your card. You can use your cards at big outlets and safe stores.