For the ones who have had a chance to jailbreak their Apple iPhones are well aware of what Cydia is. And for the ones who are not aware, Cydia is a an app store running in parallel with Apple's iTunes App Store but only for those iPhones which have been jailbroken. (How to jailbreak an iPhone?)
Well, a local iPhone, iPad and iPod repair shop somewhere in the United States of America) has named its outlet CYDIAFIX as you can see in this picture below. The information sign also clearly says that they help you unlock your mobile phones.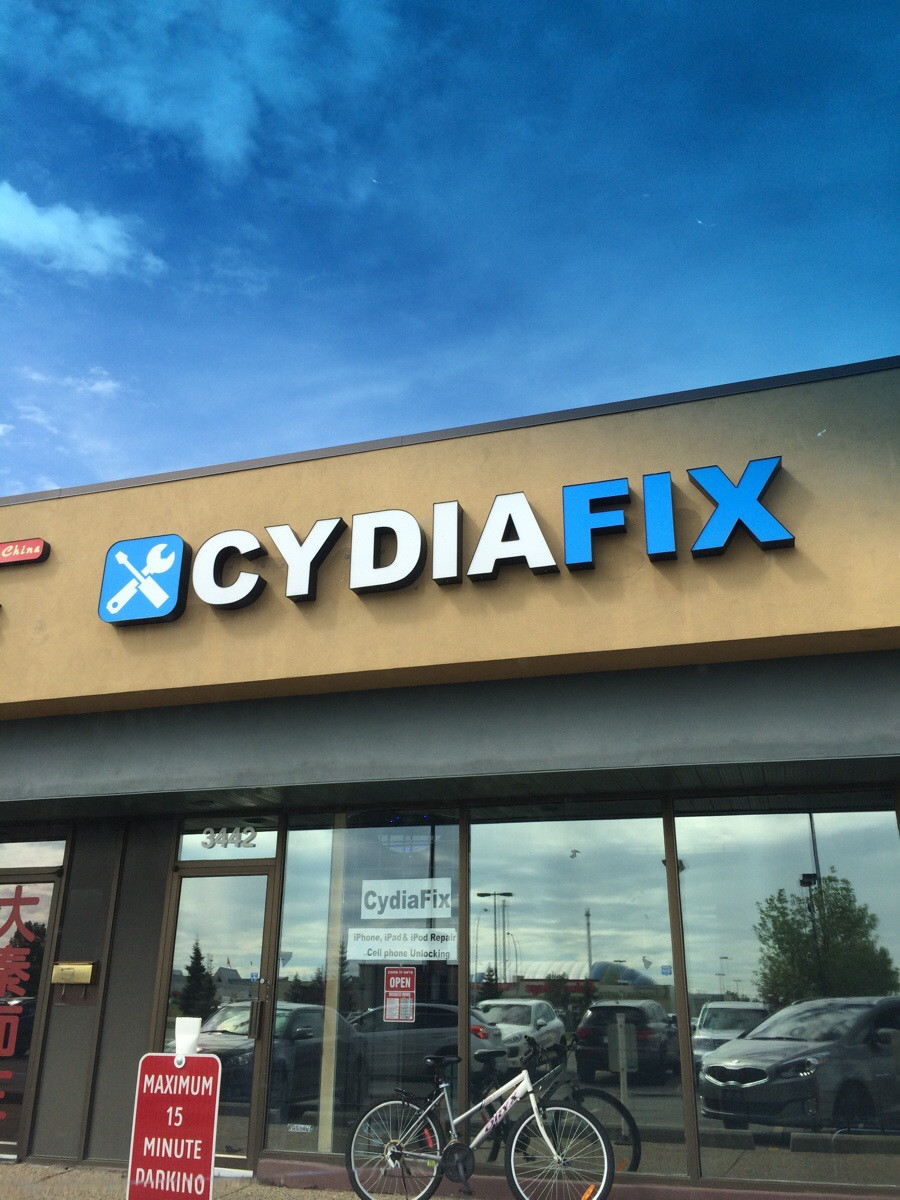 Hope you enjoyed this short story which is nothing informational but only points out to the fact that Cydia is a very important part of the iOS ecosystem that helps bring new and useful features on iPhones, iPads and iPods.