Mobile telecom major Micromax has launched a new 32-inch LED TV in India at a very low price of Rs. 16,000/- (Approx. US $267). The company has been putting efforts in entering into the consumer electronics space from a long time along with its huge mobile phone & tablet business however for some reason it has not been able to make a mark till now.
The TV bears a model number 32T42ECHD and Micromax has tied up with the e-commerce portal Snapdeal.com to sell the TV online. This is an interesting move as on one hand many brands are openly going against online retailers saying that any of their products bough online wont receive service whereas the newer brands are taking solely the online route to sell products. As a matter of fact, Flipkart was the first online retailer in India to sell TVs online.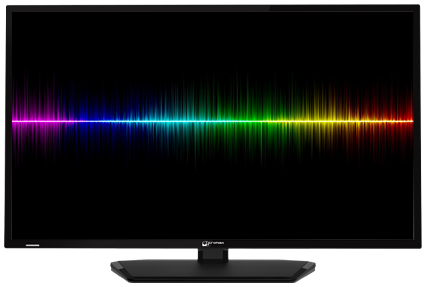 Micromax 32T42ECHD 32-inch LED TV Specs
The important specs and features of this TV are its Zero Dots LED Panel which makes the TV viewing experience a pleasure owing to the high pixel density. It has a 1366 by 768 display resolution which is a market standard for TV's of this size. Although it has a USB port and a HDMI port but you wont be able to use it as a secondary monitor satisfactorily owing to the display resolution.
Some other performance metrics:
Has a Response Time of 6.5ms
Brightness measure – 280
Contrast Ratio – 3000000:1
Aspect Ratio – 16:9
Viewing Angle – 178 degrees both Horizontal and Vertical
Micromax 32-inch LED TV Comparison with Sony, Samsung, LG LED TVs
There is no doubt about the fact that this 32-inch LED TV from Micromax beats the 32-inch TVs from Sony and the 32-inch similar TVs from Samsung hand down when it comes to price. We are talking about those TVs with the same display resolution – 1366 by 768. The ones from Sony and Samsung start at about Rs. 30,000 and Rs. 22,000 onwards respectively whereas this TV from Micromax costs just Rs. 16,000.