Flipkart has really become huge now and I have a gut feeling that when Amazon launches in India, it is going to have a tough time matching the strong supply chain network which Flipkart has created in India. We can talk more about all this when Amazon actually starts it's India operations. But for now, the hot news is that Flipkart has started selling Televisions, Home Theater Systems and video players (DVDs, etc) online in India.
You can checkout the TV-Video section on Flipkart.com here – http://www.flipkart.com/tv-video.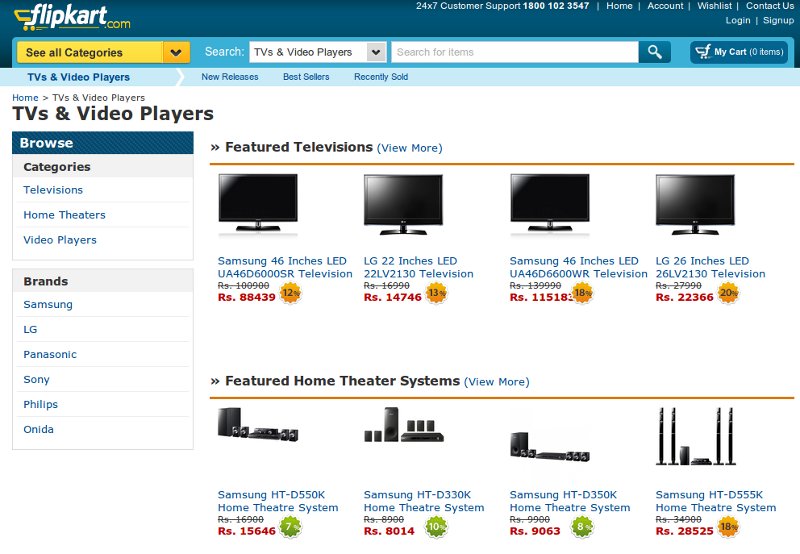 What amuses me more is the fact that almost all Television sets listed on the website has over 10% discounts and the highest being 36% which is on a LG 55 Inches Full HD LCD Television, quite impressive indeed!
Similarly, Home Theater system sets are also being offered at good discounts. For instance, you can get the Panasonic XH50 5.1 Home Theatre System for a whppoing 24% discount. Cool, isn't it?
So all those of you who are looking to buy Television sets and Video Players this festive season, must take a look at Flipkart's TV & Video section to get yourself that awesome deal and accompanying savings 🙂