No matter how big the number of Android handets that get activated daily is or how many Galaxy S devices Samsung ended up selling, Symbian still is the leading Mobile OS platform in India and beats others like Android and iOS hands down. StatCounter recently published a report about the various Mobile Operating Systems and their percentage market share.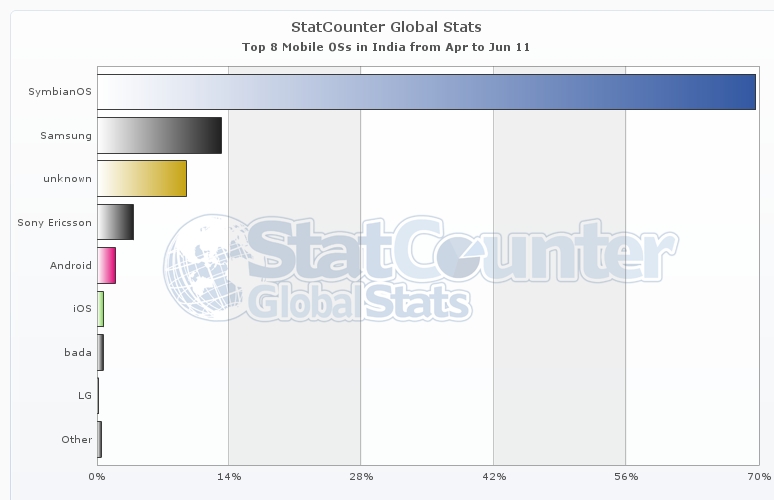 Symbian OS leads the pack with an overall market share of 70%. This is really huge and shows that Android is still not at all very popular in India. Android's Mobile Platform market share in India is less than 5% (approx 2.5 %) which is highly owing to the fact that most of the Android phones are on the higher side in terms of price unlike Symbian.
Next to Symbian OS is the Operating System used in low end Samsung Mobile phones and this number is close to 14%. iOS (the operating system that powers iPhones and iPads) is way lesser at around 1% and this is quite understandable owing to the high price of Apple products.
See more stats