There is no doubt that the Galaxy series of devices from Samsung has been a super hit! Samsung bid Goodbye to 2010 in style with the sales figures for all Samsung Galaxy S devices touching 10 million. Samsung achieved this target within 7 months of launching the Samsung Galaxy S handset. Earlier we told you about the sales figures of Samsung Galaxy Tab which stood at a smart 1 million in just two months.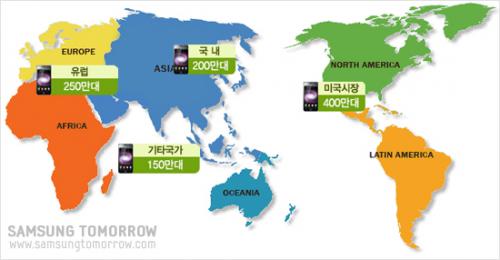 The info-graphic shows an area wise break up of the 10 Million Galaxy S units that were sold. Here are the numbers:
North America  sold close to 4 million units
Europe accounted for 2.5 million devices that were sold.
Asia stood third, where over 2 million Galaxy S devices were sold.
Other areas account for the remaining 1.5 million units.
via Onlygizmos, Info-graphic via OLED-display.net