After Apple acquired Beats Audio by Dr. Dre, the musician became a billionaire overnight. The price of the entire deal was estimated to be around US $3.2 Billion. After the acquisition was finally closed last week, Apple has started listing all the audio products from Beats by Dr. Dre on its online portal (Apple Store).
There is an entire section under the Accessories category in the apple store dedicated to the Beats products such as the Beats headphones, in-ear headphones, speakers and audio capsules.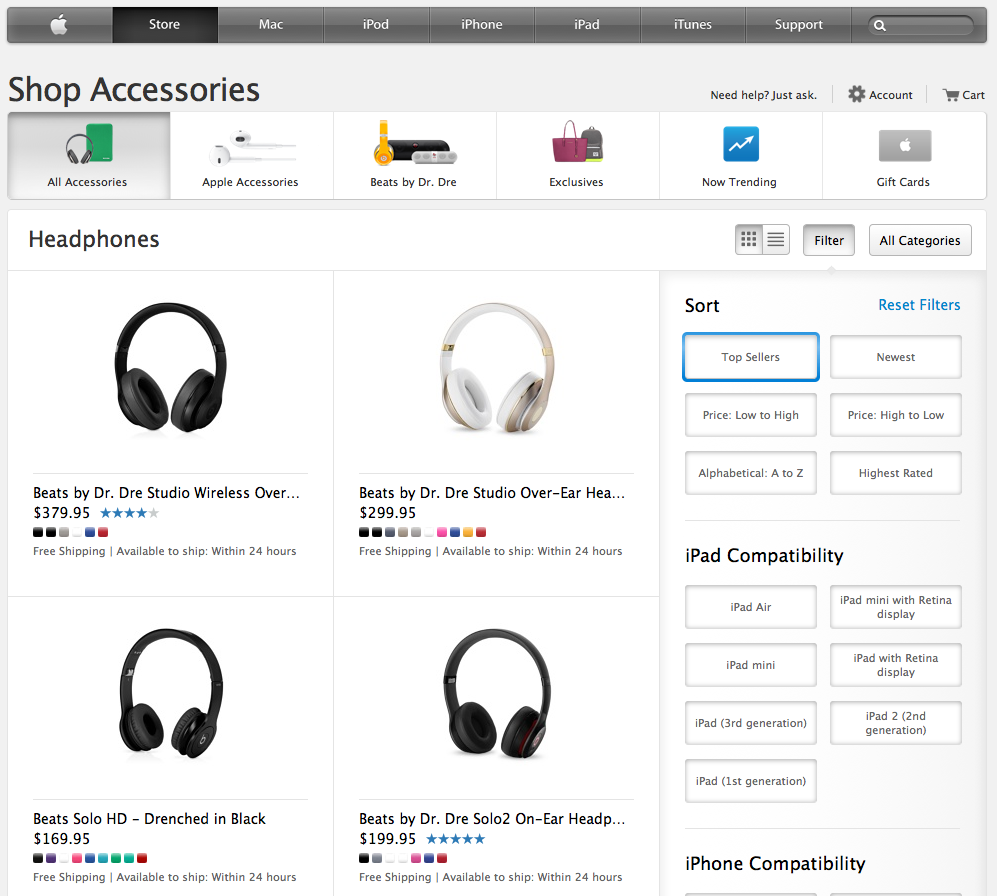 The Official website of Beats Audio has also now been updated to reflect the changes. All the product pages now carry a link to the Apple store using a prominent Red Colour Buy on Apple store button.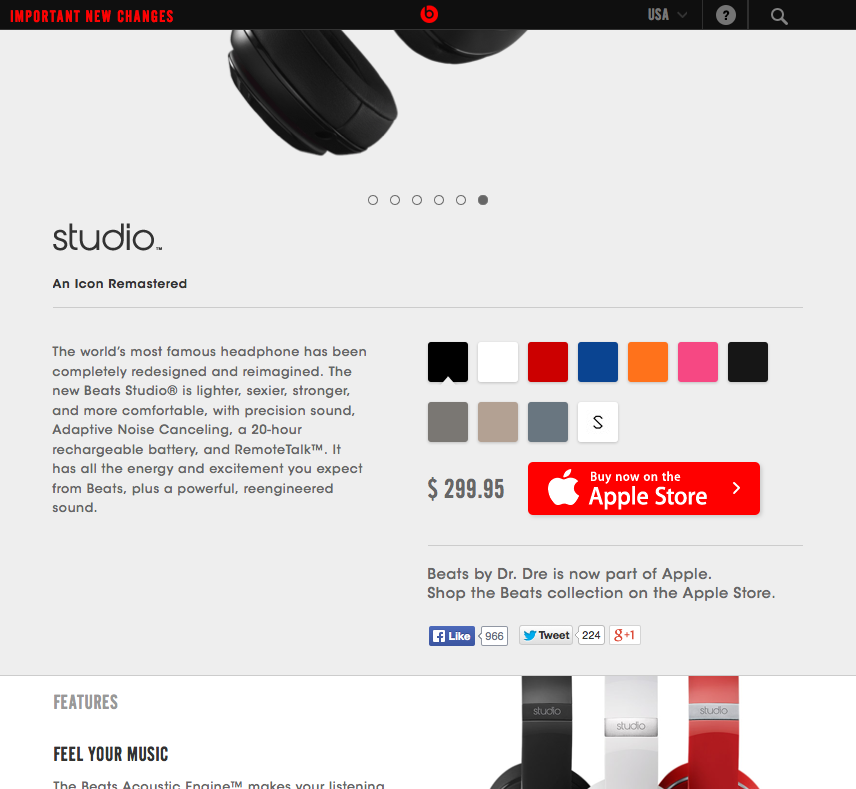 The support page on the Beats audio website has been updated as well to reflect the recent changes where the customers are being asked to get in touch with Apple for all support requests and future purchase decisions for any beats products.