Apple has announced this year's Back To School 2014 deal season where students can get great discounts on Apple products like the MacBook Air, iPad, iPhone and many other Apple devices as well as accessories.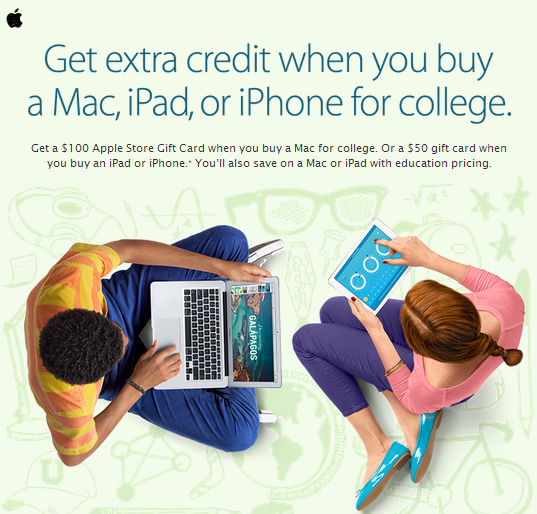 Apple had already slashed prices of its MacBook Air range of laptops 2 months back by close to US $100 and now the Back To School program would make the MacBook Air laptops even more affordable for students. Not only this, Apple will also offer students an additional $100 discount in terms of Apple Store credits which can be used to buy apps and music from iTunes and accessories.
Here are some of the killer prices of the Apple Devices under the back to school 2014 program:
Apple MacBook Air 13-inch / 128GB SSD Back to school 2014 – US $949 + $100 Free Apple store coupon
Apple iMac – 21.5 inch, 8GB RAM – US $1049
Go ahead and buy yourself a Mac this Back To School season!