Online music streaming major Spotify has launched an all new discounted plan for students in the US which slashes the regular premium plan prices by almost 50%. A regular Spotify Premium account subscription costs US$ 10 per month and with this amount you can buy a lot of music goodness.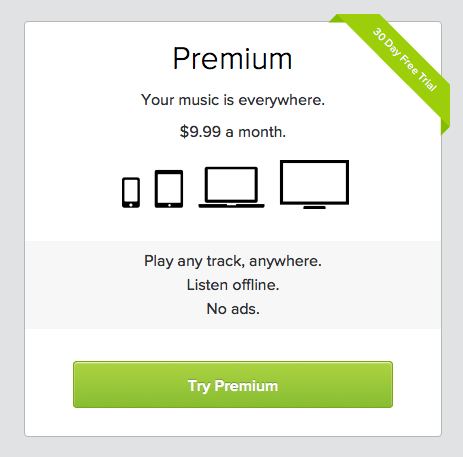 Welcome to Spotify Student Discount – where students in the US (United States) can get a premium account for just US $4.99 and with all the regular premium account features.
I just bought it and here are 4 awesome reasons why you should too, if you are student:
No Ads in between your music
Easily download any track that you want
High Quality audio (As compared to non-premium subscribers)
Super Savings – upto $60 per year, go buy that much needed hoodie 😉
I believe this step by Spotify of launching a cheap premium account edition of their mainstream music service works positively in their favour as well as the music industry because students are generally low on pocket money to buy stuff including Music and also students are one of the largest listeners of music. What this does is it indirectly stops students from engaging in Music Piracy online as the costs will become more affordable with this discount.
I hope students will now atleast think about getting this cheaper Spotify Subscription instead of trying to download it from some illegal website.