Chat is one of the things what keeps people going on Mobile device – we use chat day in and day out to keep in touch with close friends, loved ones and even co-workers. You might think that chat is pretty important too, however social Networking giant Facebook does not feel the same way though.
Facebook's CEO Mark Zuckerberg has announced that Facebook will be removing the chat feature from its Mobile apps and by the end of next week, users will no longer be able to chat with their friends using the Facebook mobile app or the Facebook iPad app.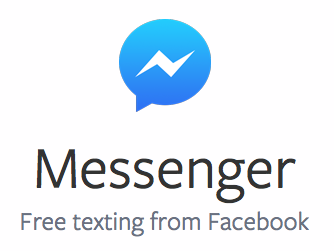 Instead, users will have to download a new app called the Facebook Messenger if they have to chat with their Facebook friends. Apparently, the FB Messenger app has 200 Million users which is 1/5th of the total Facebook user base and Facebook wants to make this app as the primary method for users to chat with each other. In the process, the company also wants to build a sustainable business out of Facebook Messenger.
5 Features of Facebook Messenger Mobile App
Text chatting
Voice calls (using internet)
Group chat
Send and receive photos
Send, receive and share videos
Download Facebook Messenger Chat App
You can download the Facebook Messenger chat app from this link – facebook.com/mobile/messenger. Open the link while you are reading this on your mobile phone's browser. The app is currently available for Android, Windows Phone and iOS (iPhone, iPad, iPod). What do you think about this move of killing chat from Facebook app? Will you download the Messenger app?