Well, Toshiba did not have a bad season last year. Though they were not at the peak in any segment, Toshiba has created enough market shares proving its mettle in the electronic world. Majority products were a range of laptops; but the interesting one is the Android 10.1-inch tablet which has won the hearts of quite a few.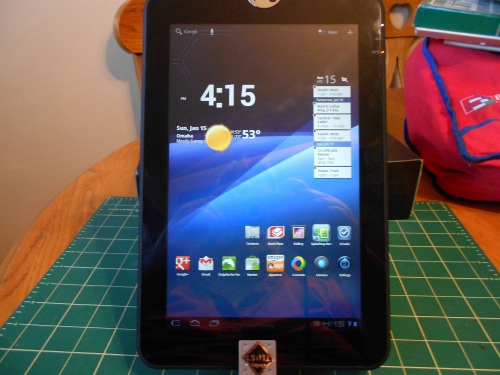 The most important news about the gadget is its price placed low when compared to other brands of the same level. Other specs include:
Android 3.2 Honeycomb version of software
1 GHz dual-core mobile processor with NVIDIA graphics
Full-size USB, micro USB, full-size HDMI port
Along with the above specs, a price of only $499 (Appox. Rs. 24,500 in Indian Currency) is very attractive too. Some of the drawbacks of the gadget include bigger size, more thickness and slowness of the processor. However, the pros dominate the cons with respect to this model.
If you are still worrying to buy a cheaper 'kindle' or a Hi-Fi 'iPad', check out this Toshiba model too. It has some promising features to make forget your smartphone and laptop too!