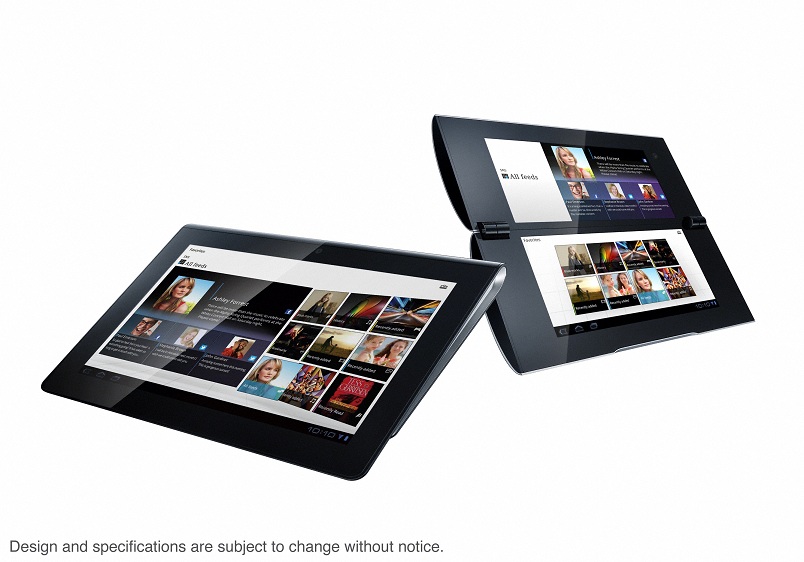 Today at a press event in Tokyo, Sony has joined the Honeycomb crowd by releasing two tablets named the S1 and the S2.
The S1 is a 9.4-inch tablet with a curved top powered by the Nvidea Tegra 2 processor. It has two cameras – one front facing and a back facing. The S1 has what Sony calls "Quick and Smooth" touch panel UI and "Swift" web browser. The S1 also has integrated infrared which makes it capable of controlling Sony's home entertainment systems as well.
The S2 is smaller than the S1 but it has a dual screen form factor like the Kyocera Echo. Each of the screens of the S2 measures 5.5-inch. Like the S1, the S2 is also powered by a Nvidea Tegra 2 processor. The two screens of the S2 can be used either as a single extended display or independently.
Both the S1 and the S2 support Wi-Fi, 3G and 4G networks and they can access Sony's cloud-based entertainment services as well. The S1 and S2 are PlayStation certified as well.
The S1 ans S2 are expected to be available by this fall. Sony has not officially announced the price of the tablets yet. However, they are rumored at $599 for the S1 and $699 for the S2.
[source]