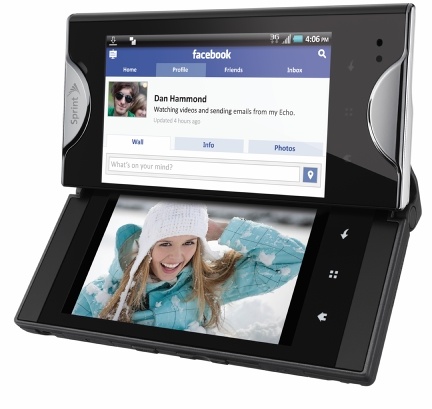 Yesterday at Sprint's event, they unveiled probably the first dual screen Android phone. The phone – Kyocera Echo – has two 3.5-inch screens. The two screens can either be used to do separate tasks or act as one 4.5-inch screen. When not in dual screen mode, it can be used as a regular phone with a single screen, albeit it is on the thicker side.
The other specs of the phone are nothing extraordinary. It runs Android 2.2 "Froyo" and is powered by a 1GHz Snapdragon processor. It will be interesting to see if the processor is capable of driving these two screens. Another area of concern would be the battery life. Modern smartphones just about manages to get through one day on a single charge. The screen is usually the component which consumes the most power. Another problem could be the apps. While the apps which comes with the device – like YouTube, browser, gallery etc. – are optimized for dual screen, I do not think any other app from the Market will be.
Nonetheless, this is certainly an interesting concept. The only question now is if it will catch on.
Specifications:
Two 3.5-inch screens at 800×480 resolution
Android 2.2 "Froyo"
1GHz Snapdragon Processor
5MP Camera capable of recording video at 720p
1GB internal memory
1340 mAh Battery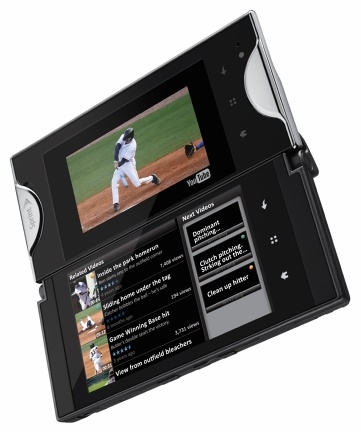 [source]