We have already seen the benefits of Siri on iPhone devices, the recent iPhone 4S to be specific. There were many rumours on why the iPhone 4 model did not carry this exciting feature; the same time of October, 2011 where iPhone 4S was launched with A5 processor (with Siri) and iPhone 4 was updated to iOS 5.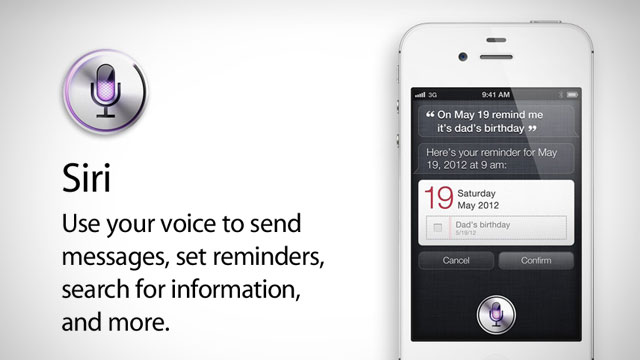 The most obvious thought of Apple might be to create a price difference between the existing model and the new one. Also, Siri has provided an added advantage to the iPhone 4S model on the whole; clearly, providing the best user experience.
Additionally, Apple A5 processor carries earSmart chip which helps the iPhone hear your voice better which is absent in iPhone 4. This aids in better listening capacity than ordinary smartphone which is important for Siri to function well. To add to the info, Apple already took the license to integrate earSmart technology into A5 processor during S1 filing itself.
More things to know about Siri:
This technology will be introduced into A6 processor too completely which will be on board for iPad3. Hope this one de-mystified some of the facts why Apple did not use Siri in iPhone 4. If you are an iPad2 user which also carries A5 processor, I guess you must be thinking of Siri delivery to your version!
gadgetizor.com/apple-siri-hacked/8782/