Is Samsung trying to release a gadget to face iPad3? Rumours are in full flow that this is true! Samsung is planning to release a new 11.6-inch tablet with retina display-shaming resolution. This is going to feature Android 4.0 and most likely to be in show at the Mobile World Congress next February.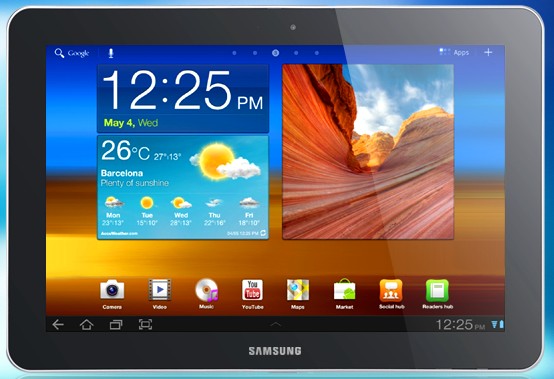 This is slightly bigger than current Samsung galaxy tab which is 10.1-inch model. There is also rumour for 16:10 aspect ratio which is definitely a worry for the retina display iPad3.
2.0 GHz Exynos 5250 processor might be on board for this model to power the large screen and higher pixel-density. If this is used, the pixel density would be 260, very much greater than any other current device in market, which would be on par with standard of 30-inch LCD's.
Samsung should carefully decide on the launch date of this model as it might cost itself too much in the wake of just creating a competition. Exynos chip production should also be in full flow for a successful release.
Hope Apple and Samsung create a healthier competition!
via Slashgear