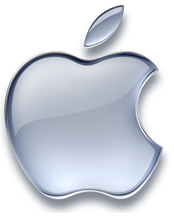 Rumors of the release of the next iPhone and iPad just do not go away. This time we have, Yenting Chen of Digitimes, claiming that the iPhone 5 and the iPad 3 will released this September and will hit the market in October.
Digitimes, a Taiwan based website, claims to have got this inside information from industry sources. Taiwan is home to many factories which manufactures most of the components that goes into the iPhone and the iPad. Many of these companies are said to have started preparation for the these next two Apple devices.
The sources pointed out that Apple only plans to launch one model of the new iPhone, while iPad 3 has just recently been added to the production schedule with both set to be produced in small volumes in August and the volume will start picking up in September and October.
It is also reported that Apple is looking to build an even thinner and lighter tablet whose screen has a resolution of 250 dpi. This is almost a two-fold increase from the 132 dpi screen that the iPad 2 has. Whether this device is a version of the iPad or a completely new series remains to be seen.
[source: Digitimes, via: The Business Journal]