Last month in June, HP started selling its iPad counter – The TouchPad. We have had a positive voice about the touchpad given it's promising hardware specifications and the cheaper price tag as compared to Apple's iPad. However, it looks like HP is soon going to release some more variations of the TouchPad.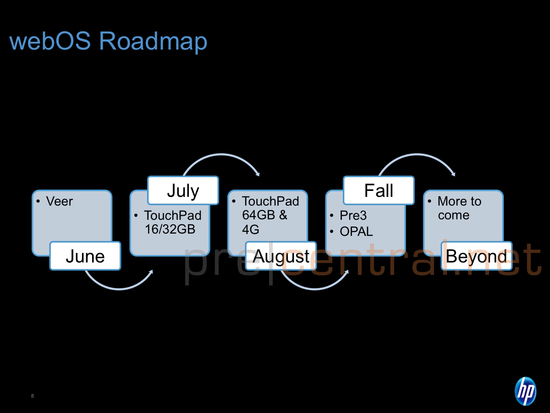 4G & 64GB Storage
The current model of TouchPad supports only Wi-Fi. HP plans to launch a 4G powered TouchPad in August, 2011 which will run on At&T's HSPA+ network delivering faster mobile broadband internet speeds. Some more hardware upgrades are expected in the form of a 64GB hard drive and 1.5GHz SnapDragon processor as compared to the current 1.2GHz.
7-inch TouchPad – The Opal
HP will launch a 7-inch version of TouchPad later this year and plans to retail it as TouchPad7. The current version of TouchPad has a 9.7 inch screen.
Thanks Peter