It has been quite some time since Intel and Micron are in joint venture of producing best flash ships. Now, it is time to see their product release into the market. Intel-micron have launched the first ever 128-gigabit flash chip.
With this step, it is highly expected that older 32 and 64 bit roadblocks to flash will disappear from the market soon. Size which is smaller than finger-tip; this product, as already mentioned is a result of companies joint IM flash technology's venture which was created through a 20 Nano meter manufacturing process.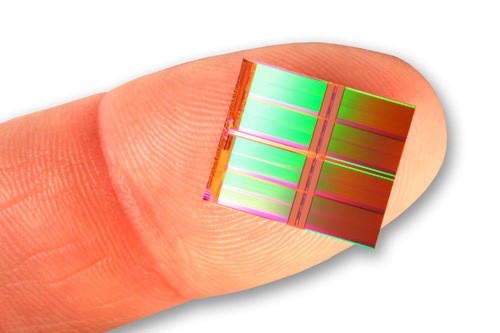 This chip is capable of handling 8 chips one over the other and will be able to deliver 333 mega transfers per second. This structure allows individual memory cells to scale much smaller than before.
Waiting for their release? Here is some news regarding that! Samples of the chips will be available in January 2012 and the mass production will be followed in the first half of 2012. This will definitely enable refining of future technology!
via Engadget