Asus has released a new version in the range of motherboards especially for gamers out there. Concentrating on speed, Rampage IV GENE X79 is coming up to continue the good show ASUS has put up in the gaming market.
Supreme FX III shielded audio guarantees better in-game sound, ROG Extreme Engine Digi+ II helps in maintaining digital voltage regulation and Intel powered Ethernet LAN Game First technology boosts online multiplayer performance. There is also a provision for Black Metallic Capacitors for added durability and heat resistance.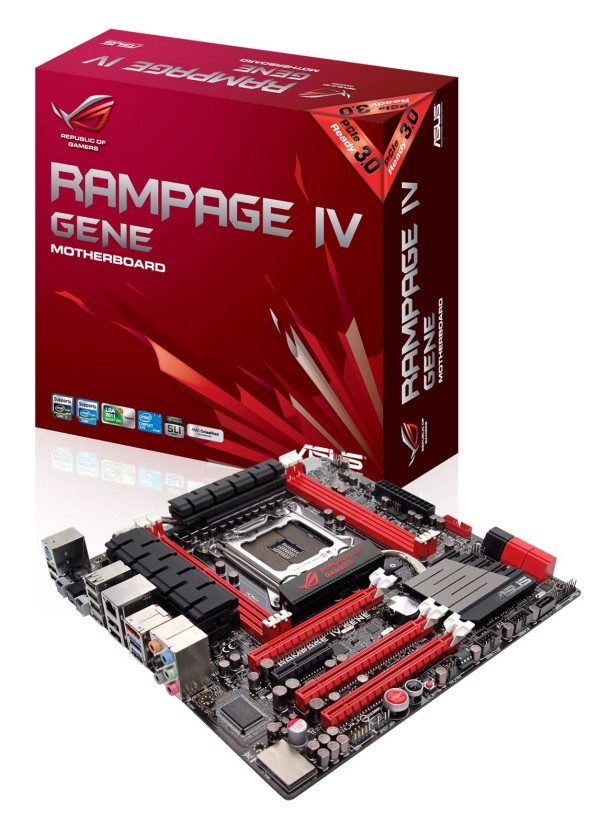 Dual support graphics is an added advantage to the upcoming gadget, where NVidia SLI and AMD CrossFireX will be on board. From Mr. Vinay Shetty, Country head, ASUS," All our ROG boards have the best hardware engineering and the fastest performance resulting in huge demand in the market for these boards and we expect same for this as well."
Superior performance and finest quality is guaranteed by ASUS which helps in having a vibrant PC usage experience on gaming in specific. The 'Rampage IV GENE motherboard' is coming out with a price tag of Rs. 18,500 excluding taxes and a warranty of 3 years.
Well, if you are looking for new motherboard to your PC to improve gaming experience, this might the one!