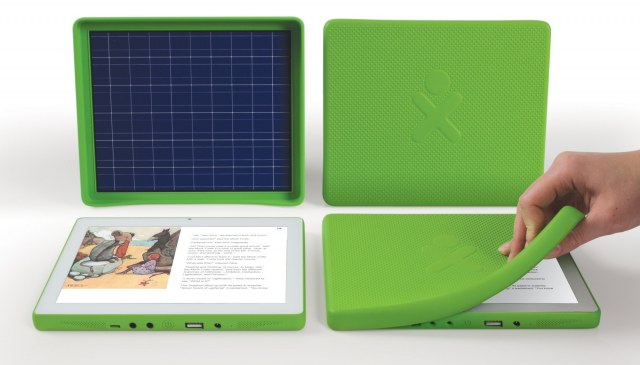 The One Laptop Per Child (OLPC) is finally ready with its hyped XO-3 tablet and they will show off the tablet at the Consumer Electronics Show 2012, which starts in a few days in Las Vegas.
The XO-3 tablet is reported to be powered by a 1GHz ARM processor running Android. The tablet has an 8-inch LCD screen and is made of plastic with a silicone cover for the screen. As promised, the price of each tablet is expected to be below the $100 mark. The XO-3 will also be available with a Pixel-Qi screen and a larger battery. That version will, however, be above the $100 mark.
It seems unlikely that the XO-3 will be sold in retail. Like its predecessors, it will most likely be available only through bulk orders by governments.
We will update with more details once the XO-3 actually makes an appearance when CES 2012 starts.
source: Computer World