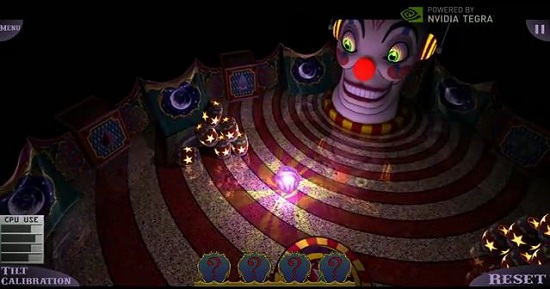 With mobile devices with dual core processors hitting the market this year, we are already seeing some unbelievably powerful mobile devices. Today, NVIDEA has upped the ante and has published a demo of its next processor for mobile devices – a quad-core processor code-named Kal-El.
NVIDEA has published a video of a new game called Glowball running in an Android Honeycomb tablet powered by a pre-production unit of Kal-El. What is so impressive about the demo is that the game is actually using dynamic lighting and fully simulated cloth motion. Unlike the pre-canned animations we see in mobile games now, Glow Ball renders its graphics real-time and Kal-El is powerful enough to handle it and give a buttery smooth graphics. Check out the video we have embedded below to see what happens when they turned off two of Kal-El's cores to see how much powerful Kal-El is than a dual core processor.
NVIDEA did this demo with a pre-production processor and they mentioned that the production units will be 25-30 percent faster than the one demoed. And, of, if you are interested in the game, NVIDE plans to release it after they release the Kal-El processor.
If you cannot see the embedded video click here.
[via Engadget]