Few days ago, there was a flash of the 8.2 inch version of Motorola Xoom 2 in the internet. The 8.2 model has version wireless 4G LTE.
Now, it has come up with another tablet model with 10-inch specification. There are two versions of the 8-inch Motorola Tablet listed with a 16GB version for $429.99 and the 32GB version for $529.99. Larger 10 inch models are offering capacities of 16 GB, 32 GB and 64 GB.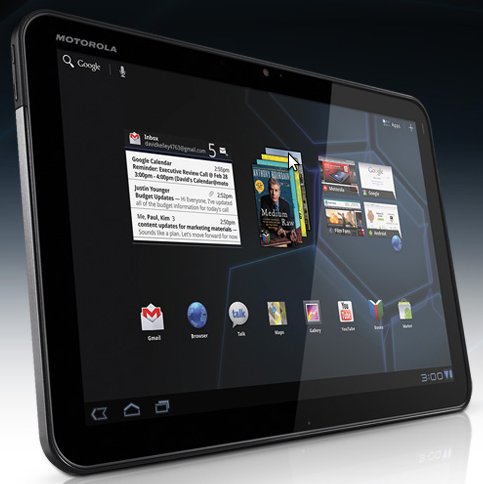 The 16GB version is $529.99 (approx. Rs. 27,500/- in Indian Currency), the 32GB is $629.99 (approx. Rs. 32,800/- in Indian Currency), and the 64GB version is $729.99 (approx. Rs. 38,000/- in Indian Currency). These are a bit expensive when compared to the existing models of tablets. It would be interesting to see what additional features Motorola provides to lure the customers to its side.
10 inch models have become a bit common now in the entire market with all leading brands trying to make their presence felt in the tablet making. It is most important not to lose their primary base concentrating on the newer models and investing in crazier gadgets.
Wishing Motorola all the very best for their tablet market!