RIM Blackberry playbook was launched amidst great hopes earlier this year with a $499. Again, few months ago, the price dropped to $299 through a combination of credits and rebates from retailers like Bestbuy.
But news is that RIM has reduced its price further to $199 thats approx Rs. 10000/- in Indian currency. Isn't that awesome? But, the only term is that it is for a limited time. So, it is really interesting to watch for how long time the offer prevails and how effectively RIM Blackberry Playbook gives that competition.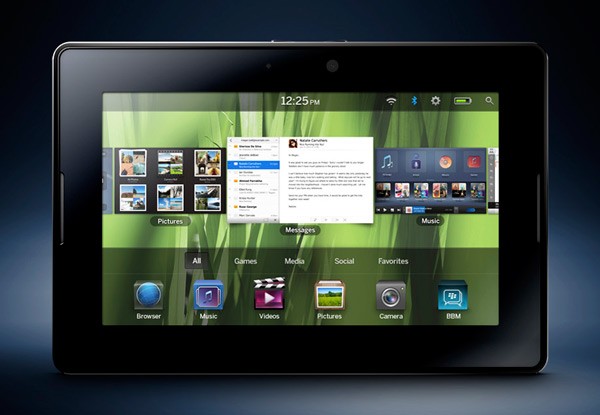 With a sniff also of increased market share from this, Blackberry is definitely going to benefit from this. RIM has offered no confirmation of when the price cut will go into effect, but current prices have remained in place on the retailers' sites this morning, and previous reports suggest that the $199 price may be a Black Friday deal.
Earlier in August this year, HP had reduced the price of its TouchPad from $500 to $99 and after which TouchPads began selling like hot cakes. RIM has also been not very successful with the Playbook so this price cut is, but obvious, a strategy to increase sales of the tablet.
Apart from that, RIM has also faced myriad problems this year, including the continually delayed release of its new QNX-based OS and worldwide service outages. The PlayBook has struggled since its launch, due in large part to the fact that it isn't integrated with BlackBerry's popular e-mail and messaging services.
With much of non-iPad tablets failing to gain traction with customers, it would be interesting to watch how Blackberry brand power works here! Anyway, for all Blackberry lovers, this is the right time, is not it?