After HP announced that it will be shutting down all it's WebOS operations and it's PC manufacturing business, the company has now announced a price cut in it's tablets – the TouchPad, just before getting them down from the shelves in stores in various countries across the world.
UPDATE: HP Might launch an all new Android tablet – HP Slate 8 Plus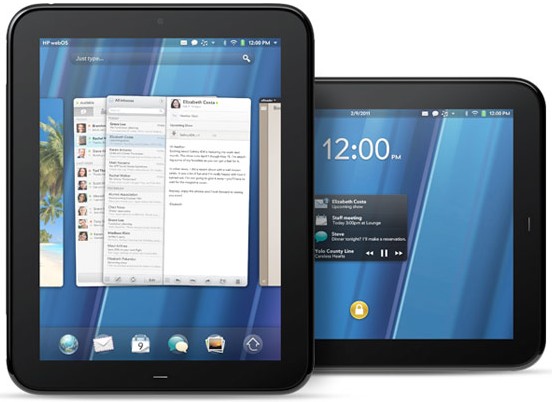 The new prices of the 16GB HP TouchPad is now US $99 (approx. Rs. 4500/- ) and the 32GB version now costs US $149 (approx Rs. 6800/-). If you remember, when the HP TouchPad was launched initially, the 16GB version was available for a price of US$ 500.The price cut is basically aimed at clearing all the remaining TouchPad units which HP has.
Update: HP is producing one last run of TouchPads to meet unfulfilled demands.
At $99, the HP TouchPad is real value for money. However, since it won't go into production again any more, we would suggest if you are looking to buy a tablet then you should try to get one of these as soon as possible 🙂
Here is the official message from HP to it's affiliates asking them to reduce the price of the TouchPad tablets:
HP will be lowering the price of the TouchPad beginning Saturday 8/20/11. This is the lowest price ever for the TouchPad so please post it as soon as it goes live.

16GB TouchPad- $99; 32GB TouchPad – $149
Thanks Derek