Did the fire in the name really rise up? Yes, the market says so! The kindle fire by Amazon has occupied the top spot on Amazon's best sellers for weeks now. That is not a surprise at all as it is their product into the tech world.
But, it is doing well on other charts too. According to the Bestbuy's website, Kindle Fire at $199 now ranks higher than the 16GB iPad as the top selling tablet. Source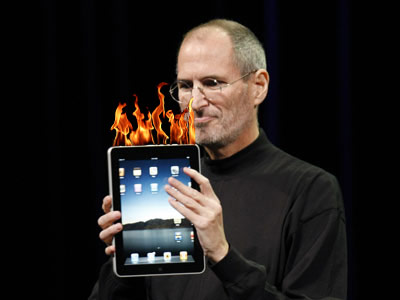 Speaking of the Kindle fire tablet, it has really cool features; in fact best among the lot at a fair price of only $199. Amazon must be on top the world now with the hit Fire has got among customers. It is receiving praises from both readers as well as reviewers which are a positive sign for the company as a whole.
With all the other companies also releasing their tablets at lower prices and excellent features, it would be interesting to watch for how long Kindle Fire proves itself to be the best.
As far as competition from Apple is considered, Amazon need not worry much now as it would be at least February by the time iPad 3 gets launched into the market.
So, Kindle Fire users you are now using the best-selling tablet in the world!