The Apple iPad 2 has been finally unveiled by Steve Jobs at Apple's 2nd March Event. Here are the initial pictures and specs of the Apple iPad 2 tablet direct from the Launch event. Well, many of the new features have an exact match with our prediction of the iPad 2 specs!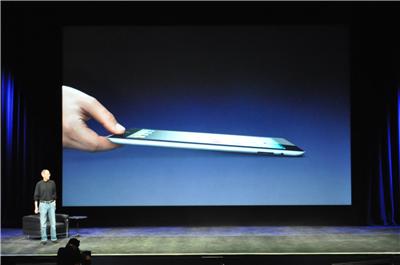 Design: It has an all new slim and side-curve design
Pricing & Availability: No change in pricing, iPad 2 starts at $499 for WiFi, 16 GB and will start shipping in the US by 11th March 2011 and other countries worldwide by 25th March 2011. Indians will have to wait for long as usual before the iPad2 is officially launched in India.
Weight: iPad 2 has lost some weight too! It now weighs 1.3 pounds as compared to the 1.5 pound weight of the 1st generation iPad.
Camera: Front and rear cameras
Power Consumption: The power consumption of the A5 chip is the same as that of A4 chip and has a legendary 10 hour battery life.
Processor: iPad 2 has the new A5 chip which is 2x faster and has 9x faster Graphics as compared to the old A4 chip.
Has a built in a gyroscope.
Developing Post