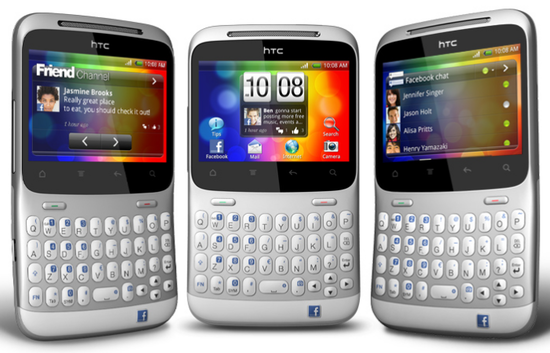 HTC's new Facebook phone ChaCha ran into some problem with Question and Answer website – chacha.com – suing HTC over the name.
Atleast in Spain, the HTC ChaCha is going to have a different name – ChaChaCha. Yes, that is  right HTC has added a third "Cha" in the name. This is, however, not related to the lawsuit but rather has to do with the fact that "cha cha" in Spanish means maid, nanny, or servant.
This was confirmed by HTC Spain, who tweeted:
Good morning! We opened with a story with a lot up! HTC ChaCha will be marketed in Spain as HTC ChaChaCha! I do a dance?
[Translated using Google Translate]
I think ChaChaCha is an even more awkward name than ChaCha. Do you think it is a better name?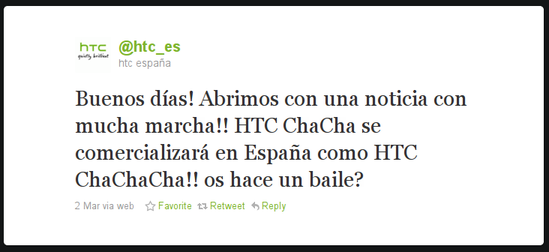 [via Android And Me]