Amazon has definitely found some great piece of luck in the form of 'Kindle Fire' which has reportedly made giant tablet makers think of their products. Affordability being the biggest credential, Kindle Fire has made it into common man's tech world.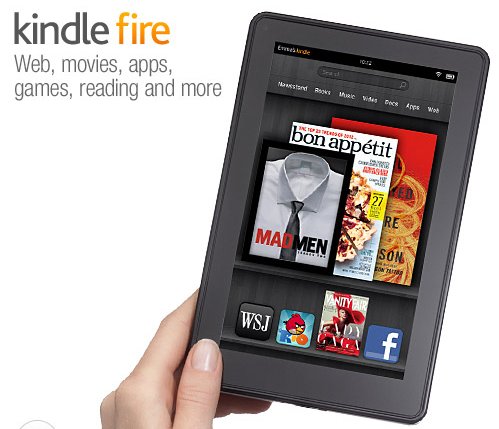 As far as some of the numbers are concerned, you got some fire here too. Predictions for the last quarter sales of this tablet have risen to 6 million from the previously expected 5 million pieces, making it the true competitor to existing market leaders in tablet sales. We have already told you how the Kindle Fire has already beaten iPad.
Loyal customer base to Amazon has always been a plus to the tablet's success, adding to the lower price band. Once the hardware prices come down, kindle fire becomes more affordable and is undoubtedly capable of washing out all previous tablet sales records.
However, software providers are also luring this opportunity from the sales of such gadgets and making more revenue. Some sources report that Amazon is working out all viable options to make the price of the gadget much lower than the existing one.
Well, for a new tech savvy, if the Kindle fire is doing almost everything at a price of half the iPad; which one will they prefer? The answer is obvious for me.