There are many options now available to choose a tablet; be it an iPad, Blackberry playbook, Samsung gadgets or Kindle Fire! Customers are really confused of what to choose of the different features the companies are offering in terms of pricing, more modern and various other factors.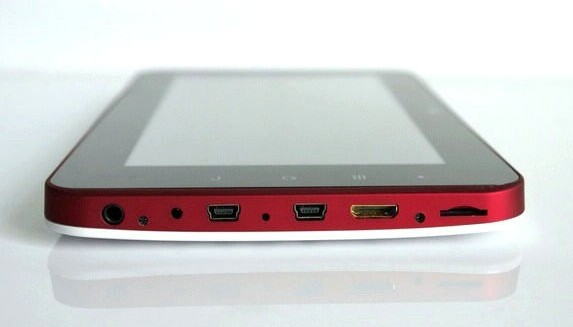 A new tablet is now added to that list and it is not quite a routine gadget. Named as the Spark, the Linux tablet features KDE Plasma Active UX and there is a different hardware design when compared to other existing tablets. For more features of the KDE Plasma Interface, you can find our coverage here.
Coming to the specs, the device runs on a 1GHz AM Logic ARM9 processor with a Mali 400 GPU along with 512 MB RAM which is not so promising. This spark provides you with an in-built 4 GB storage with a SD card expansion as usual. It is also featuring 7-inch capacitive display with integrated Wi-Fi and mini-USB ports.
It is coming out with a price tag of $270 (Approx Rs. 14,000 in Indian Currency), which is definitely on a higher side with the specifications on offer, especially the hardware. The only thing which  can pull the customers is the Linux brand of software; quite famous in major parts of the world.
For the success part, Linux must be thinking something different to get it into the market. How about free Linux software with every tablet you buy? Do not know if they have got this idea!