Bangalore (India) based Tejas Networks has come up with a new product line (14xx) which has the potential of solving 3G roll-out problems for a number of Mobile service providers. This new range of devices employs the technology behind Tejas's award winning packet optical transport platform (POTP, which powers it's TJ 1600 series of devices)  enabling Mobile carriers to deploy both voice and data services simultaneously. The technology also takes care of scalability and offers mobile operators – a cost-effective roll-out for 3G services.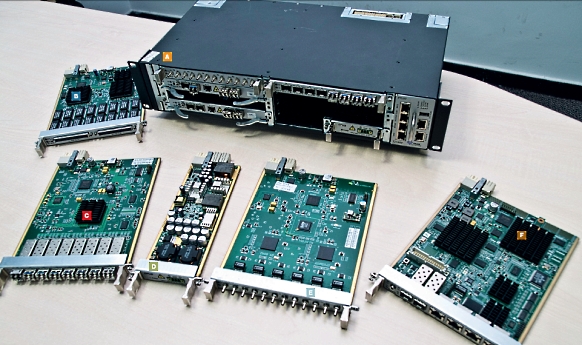 So, how well can it address scalability?
Tejas Networks claims that the systems which implement these (14xx) series of devices, will be able to handle the ever-increasing demand of bandwidth (without any change in the Base Hardware) in future when data traffic increases. It also permits for humongous upgrades for data speeds from 155 megabit per second to 10 gigabit per second.
Here are some excerpts about the description of the device, taken from Technology Review:
The (14xx) series for 3G networks now supports full time-division multiplexing (TDM) capabili­ties and is completely backward compatible with existing syn­chronous digital hierarchy and synchronous optical networks.

It can be plugged in seamlessly into the existing networks and when data requirements grow, it has a platform to add more data processing capabilities, along with the options to build parallel TDM and data net­works out of the same box.