If things work out well, you will see a new chip from IBM that will let you transmit data at the lightning speeds of 1 Trillion bits per second. The chip which is codenamed the "Holey Optochip" is an optical chipset which IBM claimes to be the world's first parallel optical transceiver to transfer one trillion bits – one terabit – of information per second. At this speed you can actually download 500 high definition movies every second!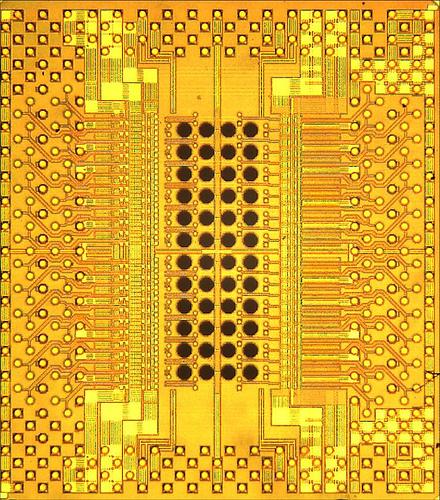 According to IBM researcher Clint Schow, reaching the one trillion bit per second mark with the Holey Optochip marks IBM's latest milestone to develop chip-scale transceivers that can handle the volume of traffic in the era of big data. The IBM research team has been actively pursuing higher levels of integration, power efficiency and performance for all the optical components through packaging and circuit innovations.
Looking at some specs comparisons of the chip:
The speed of this chip is equal to the bandwidth consumed by 100,000 users at today's typical 10 Mb/s high-speed internet access
With this chip it would take just 60 minutes to transfer the entire U.S. Library of Congress web archive to another location!