Who pays Rs. 7000 for buying a router? Well, if you are an Apple fanboy then you definitely do. Apple has launched its AirPort Express Wireless Router in India for a cool price tag of Rs. 7100. Although it is definitely priced on the higher side but it offers some features that other routers obviously do not have or cannot provide.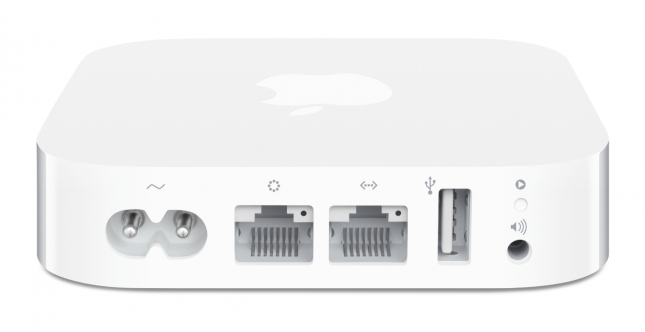 Here are some of the salient features of the Apple AirPort Express Wireless Router:
Apple's AirPort Express router supports dual-band 802.11n Wi-Fi simultaneously which means you can connect to two networks at a time.
The router has a completely redesigned enclosure and it looks more like Apple's Mac Mini computers
Another feature which will certainly blow you away is the router's ability to connect with A/V speakers with the help of an auxiliary port and then wirelessly stream music over AirPlay protocol of Apple. Isn't it so cool?
You can also hook on your printer to the Apple AirPlay router with the help of the USB 2.0 port and take advantage of Wireless Printing.
There is also an extra ethernet port that can be used to connect a spare computer or a router to the AirPort Express wireless router.
The device costs Rs. 7100 in India and we would recommend it to any normal user (Not necessarily an Apple computer owner) to go ahead and get the device in their homes for their networking needs.