Sony will soon be launching it's smart and advanced TV Set Top box called the "SMP-N200 Player" that can give Apple TV and Roku a run for the money. This device from Sony is expected to launch in October and will be priced at a cool $99 (around Rs. 4750/- in Indian currency).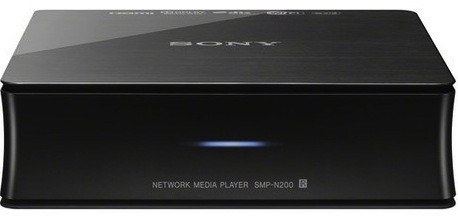 Let us take a look at some features of this new set-top box offering from Sony:
Delivers live content with greater control
Support for  3D Streaming TV (infact this set-top box works only if you have a 3D television)
Multiple connectivity options like composite, component, HDMI and WiFi
Has support for DLNA that lets you connect and control a network of devices so that you can enjoy all your music and videos from other devices like a PC, tablet or an external hard disk drive.
Sony Entertainment Network brings a entire collection of online movies in HD and 3D and internet radio to the set-top box giving Video on Demand and Audio on Demand a totally new meaning.
Ability to turn your iPhone or Android phone into a remote control for the set-top box using the free Sony Media remote app.
According to Charles Speidel, vice president of Sony's Home Audio and Video Group, the  SMP-N200 Player can be used in the family room or on a secondary television in the house without buying or upgrading to a new TV.
via Engadget