Users now have yet another reason so as to why should they buy the Samsung Galaxy Tab. Remember, the iPad Smart Covers which Apple unveiled along with the iPad 2? Smart Covers for the iPad 2 double up as a screen protector and a stand for the iPad. Having used the Smart Covers myself, the additional usability that these bring to the iPad 2 is immense.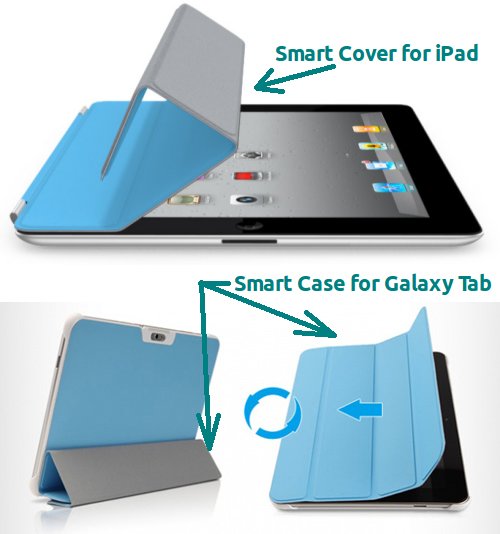 Well, a Korean company called Anymode has created an iPad Smart Cover clone for the Samsung Galaxy Tab and is calling it the Smart Case. Looks wise the Smart Case is a ditto of the iPad Smart Cover and folds into 5 parts to become a stand for the Galaxy Tab. The only thing which the Smart Cover cannot do is wake the Galaxy Tab from sleep mode on opening the cover unlike the iPad Smart Covers.
You can check out more details about this Galaxy Tab Smart Case from the company's product listing page: anymode.net/goods/view.php?goodsno=12346934. The Smart Case is currently available only for the Tab 10.1 inch screen version and it's price has not been revealed by the company yet.
Here are some more pictures of the Smart Cover for Galaxy Tab: