With Samsung Galaxy S2 already a super hit smart phone, we still do not understand why does Samsung have to launch another similar mobile phone. Samsung Galaxy Within is another Android powered smartphone which resembles the Galaxy S2 and is touted to have the Tegra 2 processor. We, recently told you about another version of the Galaxy S2 which sports the Tegra 2 processor.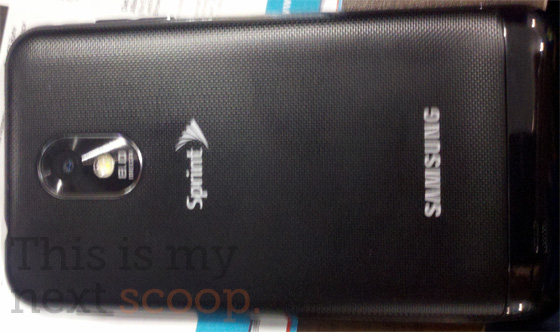 Here are some specs of the device from the leaked information about the same:
1GHz dual-core processor. There is a high chance of that the processor Tegra 2 but as of now the Exynos Orion processor cannot be ruled out.
Runs Android 2.3.4 Gingerbread with Google Talk video chat and features the TouchWiz 4.0 User Interface.
Has a 4 inch screen with Samsung's Super AMOLED Plus display.
And according to This is my next the phone is very fast and does not have any lag whatsoever. We migh expect a 1GB Ram chip in there
There has been no words yet about it's official launch date yet. We have been hearing that the phone will be available only from Sprint. So if you are planning to get it for yourself in a country like India where there is no presence of the Sprint network, you will probably have to unlock the device.
We expect the price of the phone to be at par with Samsung Galaxy S2. So, what do you think about the Galaxy Within mobile phone?