For all those workaholics, I guess you will think of a scanner at least once a day. You will always have to go to your home or a place where scanning is done. 'PlanOn' must have observed all those problems; the company has now come out with SlimScan, a portable scanner of a credit-card size. It is a colour one folks!
Your material might be Business cards, Hand written notes, etc. the output you get is the same as that of a normal scanner. Remember these words when you are carrying this gadget, 'Anywhere, anytime.'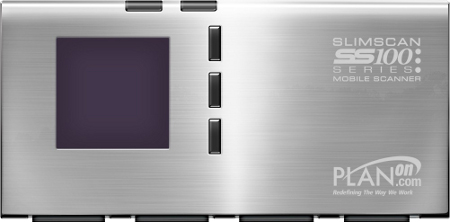 The gadget comes in a classy and durable stainless steel case which has an option of preview screen that allows you to view your files instantly and save them. The images can be uploaded to the computer immediately after plugging in the device. Folders can be created too for any important works and meetings; it helps you carry more information with more comfort. Receipt Management System (RMS) present in the gadget helps you to import your files into different databases like Word, Outlook, etc.
If you have $139.99 (Rs.7, 000) in your pocket, shell out those to get this gadget and get your images scanned in colour.