Well, tablets here! Motorola Xyboard tablets, Wi-Fi version are now available online for purchase after few weeks of pre-orders. This gives you the comfort of carrying an LTE enabled gadget without droid branding; Verizon taking the place.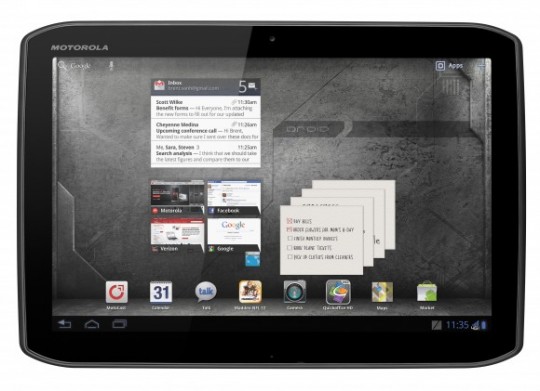 Motorola has made available the Wi-Fi versions of Xyboard 10.1 and Xyboard 8.2 for purchase on their website. These new arrivals look quite trendy and the specs do support the catchy appearance they have.
Both models have a resolution of 1280*800 pixels screen resolution, dual-core 1.2 GHz processors, good enough 1 GB RAM, camera of 5 Megapixels and carrying Honeycomb 3.2 Android version on each of them. Software is however customized by Motorola to a good extent. Xyboard 8.2 starts at $399.99 and Xyboard 10.1 at $499.99 (Approx. Rs. 20,000/- in Indian currency) for 16 GB versions currently. Battery capacity of 8.2 is about 3800mAh while that of 10.1 is 7000mAh.
These can be of good competition to Samsung's Galaxy Tab 8.9 and 10.1 which are like hot-cakes in the market presently. There is also integrated Infrared port and universal remote software which is a USP for the Motorola models.
Wi-Fi models with such a pricing are definitely worth of a pick but will Motorola give the same benefits and comfort as offered by the leading tablet makers now?
Tip & Image via