Policemen in Germany and France have found a new way to locate suspects or missing persons using Silent SMS system. To understand in a single line, this method involves sending a SMS to the traceable number but does not alert the receiver, sends back the signal to the sent person.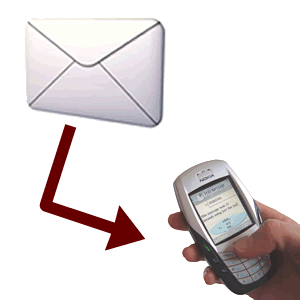 The message sent is rejected by the recipient mobile leaving no trace what so ever and the sender gets a confirmation from the mobile operator mentioning the receipt of silent SMS. Amazing and interesting it looks!
Coming to the disadvantages, this gives hackers a good chance to prove their skills. The service can abnormally slow down the battery making the phone unable to receive any further calls. This system locates the mobile phone using the GSM network and operators are hugely involved in smooth going.
This is not on an expensive side too, with 3600 SMS sent costing 36 Euros only. This process also does not fall into the violation of public privacy according to the German constitution. Three antennas closes to the user will be identified and checks the presence regularly.
With such sophisticated developments coming to daily use, let us hope that more countries adopt such methods making the best use of available technology!