We have already told you about the Motorola Xoom 2 tablet, the pictures and specs of which somehow got leaked on the internet. Now, it looks like Motorola is planning to launch a special entertainment version of the Xoom 2 tablet. As of now it is being called the Motorola Xoom 2 "Media Edition"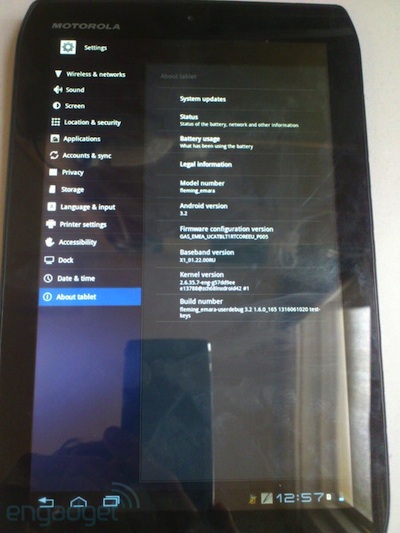 The Xoom 2 Media Edition has a smaller screen than the Xoom 2 tablet, weighs around 0.95 pounds and is both highly portable as well as durable due to the presence of a Gorilla glass screen. So, what makes this tablet the "Media Edition"? Well, the tablet has a built in sub-woofer. Well, we really do not know how effective would that be but it definitely sounds interesting.
Listed below are some specs and features of the tablet:
Xomm 2 Media Edition has an 8.2-inch HD IPS display with an anti-glare coating
The chassis of the tablet is made using magnesium and aluminum
These are the only details about the Xoom 2 media edition which have been available till now. We will definitely update you when we come across more details about the device.
Talking about the buck, you will definitely have to pay an extra premium over the price of Xoom 2 for all the media goodies which comes packed in the Xoom 2 Media edition. We expect the price of this tablet to be around US $1100 (approx. Rs. 50,000 in Indian Currency)
image via Engadget, news tip via ThisIsMyNext