Lenovo is finally ready to launch it's Windows 7 based tablet PC after it was first showcased at the CES last January. The tablet is named Lenovo IdeaPad Tablet P1 and packs 2GB of RAM, which makes it a really powerful device while on the move. One very useful feature on the IdeaPad P1 is it's ability to support both multi-touch finger input as well as the traditional stylus based input.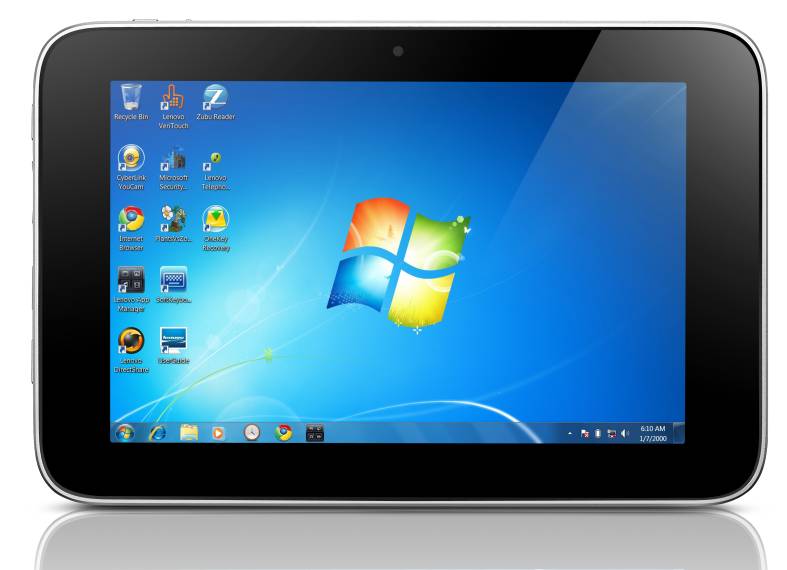 Here are some detailed specs and features of the device:
10.1 inch screen with a display resolution of upto 1280 x 800 pixels
Runs on Microsoft Windows 7 operating system and supports all editions of Windows 7 including Win 7 Starter and upto Win 7 professional
64GB of storage (Solid State Hard Disk). It will go on sale in the US during the fourth quarter of 2011.
Multi-touch finger input and/or stylus based input
Network Connectivity: 802.11b/g/n WiFi, Bluetooth, and 3G (Optional).
Computer Connectivity: USB 2.0 connector and microSD card.
2 Megapixel front-facing camera
Dimensions: 11 inches by 7.2 inches by 0.6 inch and weighs 1.8 pounds (Approx. 800 grams)
Related: Lenovo SkyLight – ARM and Linux Based Netbook Read»
The Lenovo IdeaPad P1 will be available for purchase by the 4th quarter of 2011. We expect the price of the device to be around US$ 500 (Approx. Rs. 22,000 in Indian Currency). If you are interested in buying the IdeaPad P1 then keep watching this space as we will update you as soon as the official prices are out.
Some more pictures:
via Liliputing