Reading this, you might think why another stylus for the Apple iPad tablet. But wait, this one is different  – smart, effective and gets the job done very efficiently. iPen is not a capacitive stylus but is the world's first active digitizer stylus using which you can write smoothly like a real pen and also enjoy its additional features like accurate positioning and palm rejection (these features are not available in passive styluses).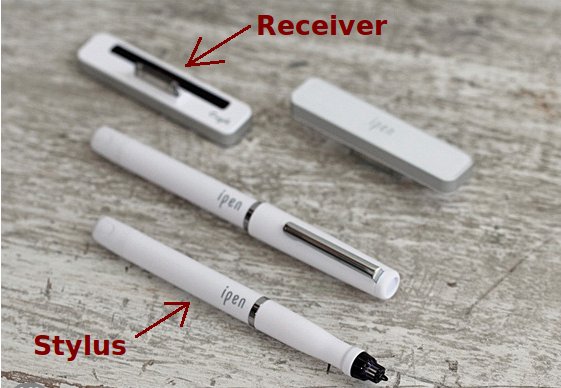 Apart from these, the iPen has a receiver attached to it which picks up signals from iPen and its precise position as you hover it over the screen of the iPad. This means, you need not touch the screen with your stylus and a simple hovering over the screen gets the stylus pen to work with the tablet.
However, as the device is active it would require a set of batteries to draw power from in order to function. Cregle, the team behind iPen is currently raising funds from Kickstarter for making this stylus and they have already raised more than 150,000 US $.
Checkout this video:
The device costs US $89 and comes with an external receiver attached to the iPad UART port, which gathers iPen's ultrasonic and infrared signal that identifies the precise location of the iPen on the screen. iPen is under Apple's MFi program and will bear the logo 'Made for iPad' approved by Apple soon which means it is safe for use with your iPad.