It is going to be gadget fever this January! Las Vegas is getting itself ready for the 2012 Consumer Electronic Show (CES), one of the most awaited shows of the year. With many companies lining-up with different products for their exhibition, LG also announced that the new IPS range of monitors would be in the expo.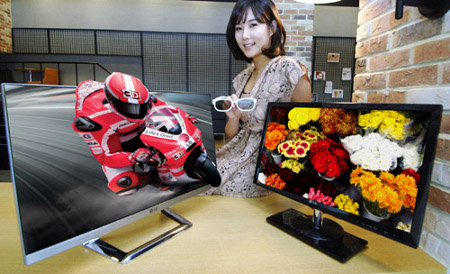 The most striking feature of this monitor being most optimal 3D viewing solution, LG booth is going to be as promising as every CES. The new models up for the show are of DM 92, DM 82 and DM 52 series with also D43 3D monitor.
The DM 92 series models enable greater depth, consistent colour and brightness at wider viewing ranges when compared to the conventional 3D displays. The 23-inch DM 82 series promises a square, slim-base with great 3D display quality and other distinct feature being in-built 7-watt speakers in the monitor.
DM 52 series is coming out with two variants of 23- inch and 27-inch, it provides a range of connectivity options including HDMI and USB for connecting to other external devices.
Well, the most impactful monitor could be D43 3D monitor with striking feature being conversion of 2D content to 3D without any use of additional software. These monitors could be up for grabs from February! So, be ready folks!