Suffering from battery woes? Unable to find a proper AC supply to power up your android gadget? Here it comes a new battery exclusively for the addicted users of Android. Most of the applications on Android require graphics and processor power  to run which in turn consumes up a lot of juice from the battery.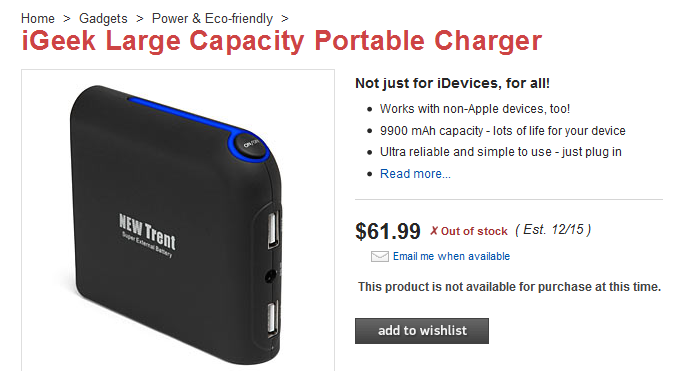 Come the massive 9900mAh battery called iGeek, it will now keep all the power hungry devices on their toes. The iGeek battery adds an additional 50 hours of video viewing time to whichever the mobile phone you use. iGeek also supports the Apple iPad and iPhone. Another important add-on is the facility to charge both the iGeek battery and your phone battery at the same time.
Specifically for iPad2, viewing of videos can be extended up to 17 hours. Current price of iGeek is $62 (Approx. Rs. 3000/- in Indian Currency) in the market. Have an iGeek and get away from your battery problems.
thanks Alan for the tip